Reflections of a Restaurateur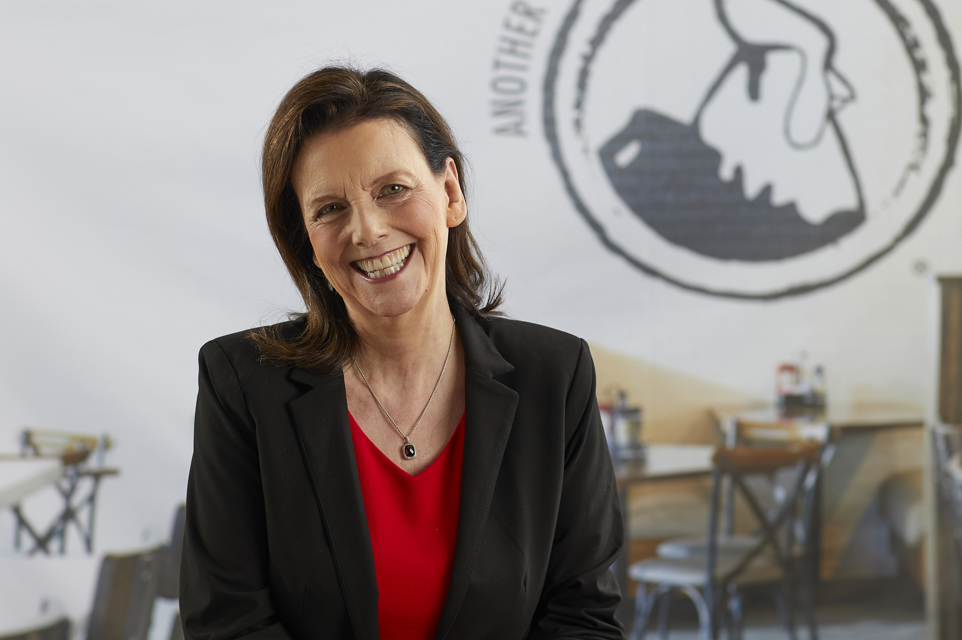 Jan Barnett of Another Broken Egg Cafe
An exclusive eskca interview with Jan Barnett (Chief Marketing Officer) of Another Broken Egg Cafe, which was honored in eskca's:
Tell us your origin story. How did you come to be involved with Another Broken Egg Cafe?
I began with Another Broken Egg as its chief marketing officer in January of 2016. I joined the brand after serving as VP of Marketing for almost 7 years at The Egg & I, another daytime cafe based in Colorado. Prior to working client side, I spent the first 30 years of my career in advertising with 20 years working on McDonalds and 10 years on Taco Bell.
What were the biggest hurdles you encountered in your journey?
A career spanning 42 years encounters a few hurdles along the way. Prior to 2020, I looked back at the 3 years I worked on the Teeney Beanie Baby Happy Meal campaigns as some of my tougher challenges, trying to help balance demand and supply during one of the most successful Happy Meal promotions of all times. However, looking back now, that was nothing compared to the challenges faced during COVID-19 when we had to close almost 95% of our system for 8 to 12 weeks (or more in some cases) and furlough a large percentage of our cafe and support center team members as a result. We had no off-premises offerings prior to COVID but quickly launched an online ordering system, which quickly grew to 10-15% (20%+ in some locations) of sales. Fortunately, we returned to positive comps in September of 2020, and 2021 was a record-breaking sales year for the brand.
What does the future hold for you and Another Broken Egg Cafe?
The future is very bright for Another Broken Egg Cafe. We're no doubt facing some headwinds as the country faces some economic challenges in the months ahead. We're very hopeful the staffing and supply chain challenges we've faced as an industry over the past 18-24 months will soon start to mitigate and we'll be positioned for even stronger growth in the years ahead.
What are your thoughts on the food scene in Jacksonville?
Being surrounded by water, Jacksonville is well known for great seafood, which is great for our brand as we offer a wide variety of seafood offerings on our menu including our Lobster & Brie Omelette, Shrimp 'N Grits, and our Smoked Salmon Benedict to name but a few. The diversity of restaurant offerings in the Jacksonville area has really evolved over the years. It's great to see the food culture growing and thriving and that is largely due to the supportive community in Jacksonville. Residents of Jacksonville seemingly love to support local restaurants and enjoy trying new places even if it means driving to the other side of town. We've been so well received in Jacksonville we are looking to open additional cafes in 2023.
What's your best advice for aspiring restaurateurs?
I've been working in the restaurant industry for quite some time and my best advice for aspiring restauranteurs is to love the industry. If you can't stand the thought of waiting tables or dealing with the public or working evenings and weekends, this is not the business for you. While this industry does have it's challenges, the opportunity to work together with other passionate people to drive profitable growth while serving appreciative customers and employees makes it all worth it. Also, rather than starting from scratch, consider joining a successful franchise like Another Broken Egg Cafe with a successful and proven recipe for success.
Our readers love recommendations! What's your favorite item at Another Broken Egg Cafe?
I love our Monterey Power Omelette which, for a healthier egg white option, is jam-packed with flavor including chicken, onions, green chiles, Jack cheese, avocado, and topped with a guajillo sauce that adds just an extra little bit of kick. I pair this with our Lemon Blueberry Mimosa that is actually infused with the fresh fruit flavor of blueberries. YUM!
Read the Original Article at: www.eskca.com