ANOTHER BROKEN EGG CAFE ENJOYS MOST EXTENSIVE FRANCHISING RUN YET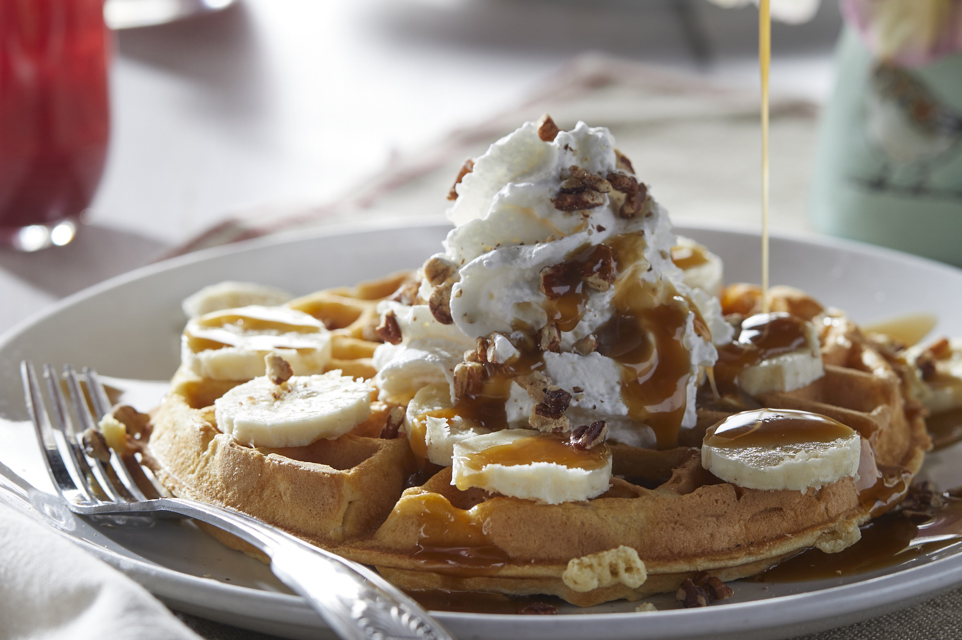 From: FSR Magazine
Published: September 14, 2022
The upscale 'NextGen Casual' daytime-only restaurant Another Broken Egg Cafe continues to see strong momentum throughout the first three quarters of 2022, marking the brand's most extensive franchising phase in history. 
Recently, the brand signed agreements with both new and existing franchisees to further expand Another Broken Egg Cafe into several markets including Austin and Houston, Texas, Warner Robins, Georgia, Memphis, Tennessee and Biloxi, Mississippi. In addition, the brand recently celebrated the opening of its newest restaurants in Buckhead, Georgia, Guntersville, Alabama and Lexington, South Carolina.
"To say this year has been successful would be an understatement," says Paul Macaluso, CEO and President of Another Broken Egg Cafe. "We are seeing remarkable strength in our franchise and corporate cafe growth efforts in both the number of cafes added to our system and our overall sales. We've been hard at work hosting Discovery Days for prospective franchisees, signing agreements with new franchisees, finding the suitable real estate for future locations and opening new cafes. This momentum is invigorating and we look forward to securing even more development opportunities with operators looking for a leading, innovative and profitable daytime-only restaurant concept."
Known for its chef-inspired dishes with an artisanal flair that are "craveably" delicious, and mixologist-hosted full bars serving today's trending tastes, Another Broken Egg Café has more than 80 locations open across 15 states, and nearly 20 restaurants currently in development. Growth has come through a mix of franchise and corporate-owned cafes, and will continue in that fashion, as seven leases have been recently signed. In the coming months, Another Broken Egg Cafe will open corporate-owned cafes in The Villages, Florida, Athens, Georgia, Rock Hill and West Columbia, South Carolina and franchise locations in Warner Robins, Georgia, Elkridge, Maryland, Austin and El Paso, Texas and Brentwood, Tennessee. 
America's love for brunch continues to grow as consumers are not only looking for a meal, but a destination that offers a complete dining experience. As a result, Another Broken Egg Cafe has seen consistent same store sales increases since late 2019 – average-unit volume climbed from $1.5 million at the end of 2019 to $1.85 million at 2021's exit, a 22.6% same store sales increase vs. 2019; and EBIDTA margins have improved to 19.1% for the top 25% of corporate cafes.
Another Broken Egg Cafe creates an indulgent brunch experience for its guests, featuring a menu that is loaded with fresh ingredients, creative recipes and seasonal features — from traditional Southern favorites like Shrimp 'N Grits or Crab Cake Benedict, to sweet temptations like Bourbon Street Pancakes or a Cinnamon Roll French Toast that's to die for. Additionally, the cafes offer a warm, yet lively and modernized environment where food and beverages, including a full bar serving specialty mimosas, bloody marys and more, come together to create a highly attractive environment.
Growth momentum in 2022 and beyond builds on the resilience Another Broken Egg Cafe has displayed during the most challenging times for the restaurant industry. The brand offers a unique opportunity to leverage the increasingly popular brunch daypart while offering a better quality of life for their managers, servers, kitchen staff, and, for themselves with 49 hours of operation per week between the hours of 7 a.m. and 2 p.m.
Read the original article at: www.fsrmagazine.com