Another Broken Egg Cafe to Make Maryland Debut in Elkridge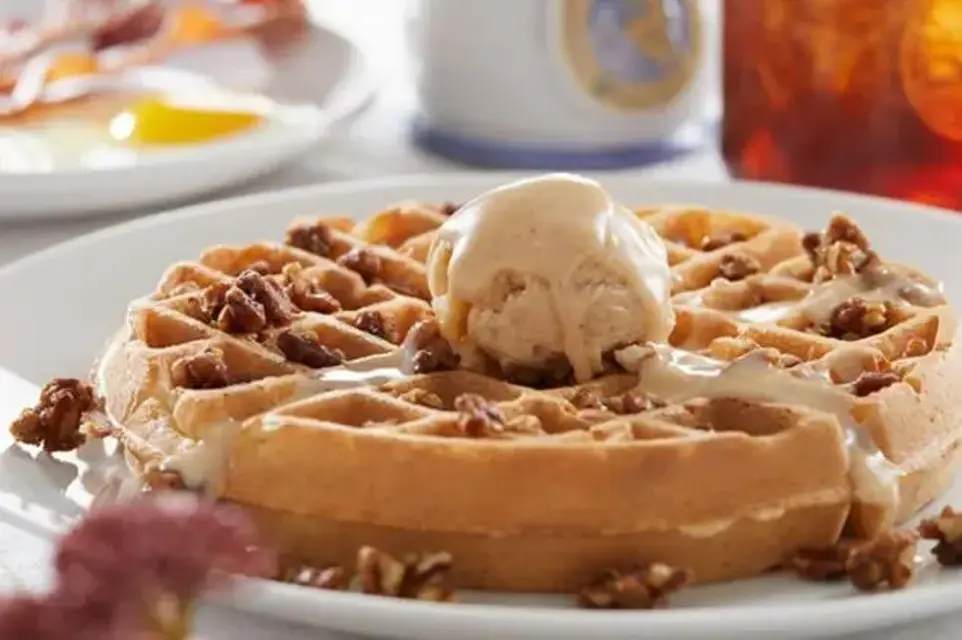 Another Broken Egg Cafe is ushering in an unmatched, exceptional brunch experience to those who love Southern-inspired food and amazing customer service in the Greater Baltimore area with the opening of its newest location in Elkridge.  
Known for its Southern-inspired menu offerings with innovative twists and signature cocktails, Another Broken Egg Cafe is situated at 7700 Hearthside Way, right off Interstate 95 and Washington Boulevard. This is the brand's 91st location nationwide, and first-ever in the state of Maryland.
The location is the first Another Broken Egg Cafe for local entrepreneurs Karl and Toni Young, a husband-and-wife team with decades of experience in restaurant operations.
"Once Toni and I decided that we wanted to grow our operations with a new concept, we quickly realized that options for culinary-inspired breakfast, brunch and lunch in Howard County were limited," says Karl. "After speaking with the Another Broken Egg Cafe team, we knew that we wanted to be the first franchisees to propel the brand forward in the Northeast."
Offerings at the Elkridge location will include core menu items with broad fan appeal like the Shrimp 'N Grits, Chicken & Waffles, Lobster and Brie Omelet, Huevos Rancheros, Southern Chicken Sandwich and more. In addition, kids can enjoy classic breakfast offerings including Chocolate Chip Pancakes with whipped cream and chocolate syrup, the French Toast Sampler or the Little Rooster (scrambled egg, fresh seasonal fruit, English muffin and baked bacon). The new location also features an enticing and modernized environment where gourmet food and beverage come together to create a highly memorable dining experience for all.
"We're looking forward to bringing Another Broken Egg Cafe to Elkridge residents and elevating their brunch experience," adds Paul Macaluso, CEO and President of Another Broken Egg Cafe. "The Youngs have demonstrated their passion and commitment to the restaurant industry, and we're ecstatic that they chose to introduce our brand to the Greater Baltimore community. On behalf of the entire team, I'd like to congratulate them on their upcoming opening, and we look forward to many more in the future."
Open seven days a week for breakfast, brunch and lunch, Another Broken Egg Cafe showcases chef-inspired dishes that celebrate the indulgence of the breakfast and brunch experience through the finest, high-quality ingredients. In addition to its signature Southern-inspired cuisine, the brand boasts a diverse menu that includes gluten-friendly, vegetarian and other offerings to meet dietary needs. For guests on-the-go, Another Broken Egg Cafe offers online ordering with convenient takeout and delivery options to the surrounding community, as well as small and large group catering.