Another Broken Egg Cafe Brings Innovative Brunch Experience to Mentor, Ohio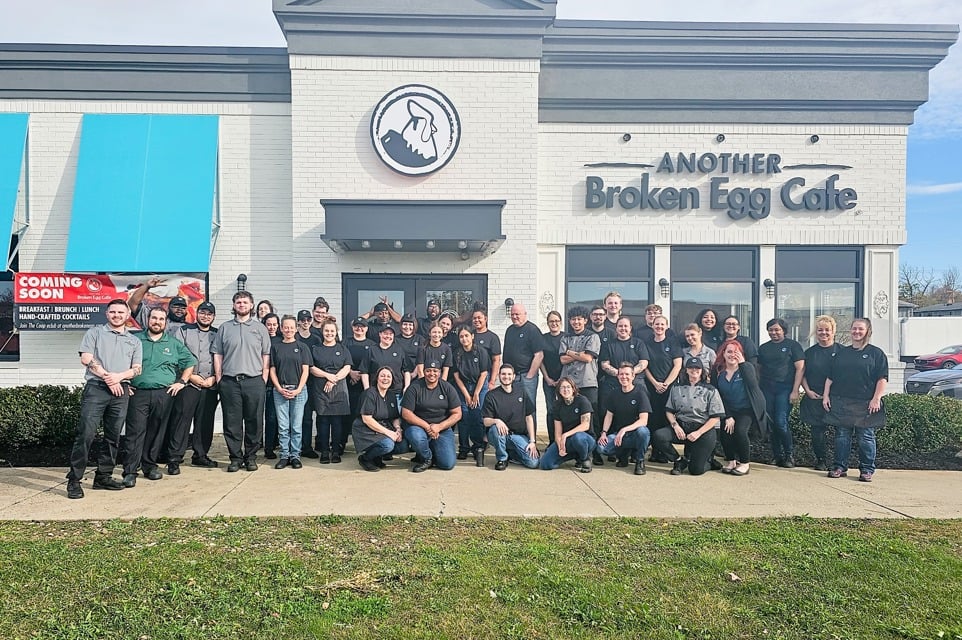 Another Broken Egg Cafe is ushering in an unmatched, exceptional brunch experience to those who love Southern-inspired food and amazing customer service on the border of Northeast Ohio with the opening of its newest location in Mentor.
Known for its Southern-inspired menu offerings with innovative twists and signature cocktails, Another Broken Egg Cafe is situated at 7890 Mentor Avenue, in Old Mentor Village next to the Great Lakes Mall. This is the brand's 94th location nationwide, and 8th in the state of Ohio.
The new location is the fifth Another Broken Egg Cafe for seasoned restaurant ownership group, Morning Chef, LLC, who plan to open several more locations throughout Ohio throughout Ohio.
"Another Broken Egg Cafe's innovative interpretation of Southern-inspired cuisine is just what the Mentor community needs," said Allison Whalen, who oversees the operations of the Morning Chef, LLC cafes across central and northeast Ohio. "We firmly believe that our gracious hospitality and inviting ambiance will deliver an exceptional breakfast, brunch and lunch experience to the entire area."
Offerings at the Mentor location include core menu items with broad fan appeal like the Shrimp 'N Grits, Chicken & Waffles, Lobster and Brie Omelette, Huevos Rancheros, Southern Chicken Sandwich and more. In addition, kids can enjoy classic breakfast offerings including Chocolate Chip Pancakes with whipped cream and chocolate syrup, the French Toast Sampler or the Little Rooster (scrambled egg, fresh seasonal fruit, English muffin and baked bacon). The new location also features an enticing and modernized environment where gourmet food and beverages – including a full bar with signature cocktails, mimosas and bloody marys – come together to create a highly memorable dining experience for all.
"We are excited to expand our presence in the state of Ohio with this new cafe in Mentor," expressed Paul Macaluso, CEO and President of Another Broken Egg Cafe. "The team with Morning Chef, LLC has continued to demonstrate their unwavering passion and dedication to advancing the brand while serving the Greater Cleveland area community. On behalf of our entire team, I extend my heartfelt congratulations to him for the forthcoming opening, and we eagerly await the opening of their next cafe in Streetsboro."
Open seven days a week for breakfast, brunch and lunch, Another Broken Egg Cafe showcases chef-inspired dishes that celebrate the indulgence of the breakfast and brunch experience through the finest, high-quality ingredients and hand-crafted cocktails. In addition to its signature Southern-inspired cuisine, the brand boasts a diverse menu that includes gluten-friendly, vegetarian and other offerings to meet dietary needs.
For guests on-the-go, Another Broken Egg Cafe offers online ordering with convenient takeout and delivery options to the surrounding community, as well as small and large group catering.